CfP for Undergrads: Care as a Humanizing Act in Education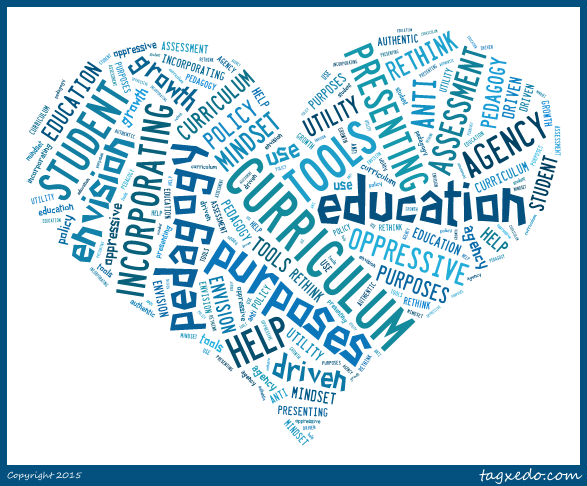 Call for Papers/Projects
Care as a Humanizing Act in Education
#CritEdPol, Swarthmore College's Journal of Critical Education Policy Studies, announces an open call for undergraduate papers/projects for our next issue. The theme for the issue is: care mobilized as a necessary and humanizing act within education policy. In popular discourse on education, care has been seen as the relationship between teachers and students and often revolves around a self-sacrificing teacher, as has been depicted in films like Freedom Writers and Stand and Deliver. Through this issue of #CritEdPol we seek to problematize and extend that definition, expanding it to include systemic, institutional, and personal relationships in classrooms, schools, and communities. What, we ask, does care look like in education policy? How has care been mobilized? And in what ways can care be mobilized as a part of a politics of humanization? This issue invites critical perspectives on care that can be expressed through a traditional paper or other mixed media formats, including video, photo essay, or podcasts.
About the Journal:
#CritEdPol, Journal of Critical Education Policy Studies at Swarthmore College is an open access, undergraduate peer-reviewed  journal published by the Critical Education Policies Studies (CEPS) group at Swarthmore College. #CritEdPol engages in a critical education policy approach where policy formation and implementation is understood as the product of socio-historical conditions and competing ideologies in relation to institutions and individuals. This framework allows us to view education policy as a tool for traditional policymakers and community advocates to solve problems and affect change. Our Journal provides a space for these critical discussions of education policies and issues as they impact various communities and educational practice. In keeping with our community focus, we believe that submissions to our Journal can take a variety of forms, ranging from scholarly papers to multimedia projects, provided that they inspire a continued conversation among stakeholders about education policy and practice.
Submission Information:
Abstract + Lit Review submission
Interested contributors are invited to submit the following between Dec 10 and Jan 2, 2017 (online submission site will be available by Dec 10th):
All submissions should be formatted for double-blind peer review. Include:  
(1) a title page with the author's name, affiliation, preferred mailing address, telephone number, and email address to ensure anonymity in the review process.
(2) a 150-300 word abstract,
(3) a two page literature review, and
(4) two field expert/professor references who will be guiding or collaborating with you on your work. Reference only requires name, position, and email address. 
The window for submission of abstracts + lit review is Dec 10, 2016 to Jan 2, 2017.
Research papers using interdisciplinary or mixed media (film, photo essays, or podcasts) are encouraged. In addition to the above requirements, all film and photo submissions are required to include sample image still, and all podcast submissions are required to include an outline of discussion.
Incomplete submissions will not be considered.
Submit through our Digital Commons portal http://works.swarthmore.edu/critedpol/ *You will be asked to create an account to submit your work when you click on "submit article"*
Accepted Manuscripts and Projects
Traditional papers/policy briefs: 150 word abstract, paper length: 3000 to 5000. Submissions should be double-spaced and consecutively numbered on 8.5″ x 11″ pages. Please use the Publication Manual of the American Psychological Association (APA style), sixth edition for formatting.
Mixed media projects: Editors will follow up with accepted submissions about format, but all pieces will require a 150 word abstract, and an 750 to 1000 word discussion of the project. Please use the Publication Manual of the American Psychological Association (APA style), sixth edition for formatting of the discussion.
Full Time Line
Abstract + lit review submission deadline: Monday, Jan 2, 2016
Notification of acceptance status: Friday, Jan 20, 2017
Full draft submission deadline: Friday, Feb 17, 2017
Reviewer feedback on submissions Friday, Feb 24, 2017
Revised manuscripts deadline: Friday, March 25, 2017
Publication: late-April 2017
Please forward all questions to Professor Edwin Mayorga, reachable at emayorg1@swarthmore.edu or @CritEdPol.
Link: https://critedupolicy.swarthmore.edu/cfp_2016